The kids were walking along the beach when they spotted a crab. We were wondering why it doesnt move, only to find out that its already dead and just the shell.
But still I took a photo to enter for this meme.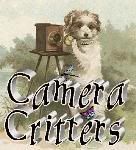 Will be visiting rest of Camera Critters entries now.