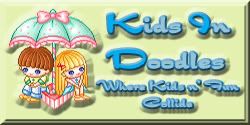 Finally, our small kids have their own little store. This is conceptualized by Uncle C after learning that his favorite child Francis was selling candies and biscuits in the house.
Uncle C then instructed the boys in the warehouse to make a small house out of used wooden pallets and old woods.
The boys sent the little store using Uncle C's F150 car but the guard at the subdivision didn't let them pass. Hubby came to the rescue and talked to the guards and the association at Citta Italia. But there was kind of conflict between the guards in the main gate and the guards inside our phase. Apparently, the guards in the main gate are hired from Crown Asia while in our phase is hired by the homeowners.
The whole exercise was put in vain. The little house came back in the warehouse, thinking what to do, hubby thought of dismantling and the boys did. They then loaded the dismantled pieces in the closed van and assembled it again.
Good enough, this trick worked and now the little house is finally in the house. Francis is shown here displaying his merchandise. But before I left today, he said "Mommy we need to buy more stuff".
Thats surely another problem to solve! lol.. anyone here who has extra money can loan me some amount for Francis capital in his "Little Store". If you need anything, just let Francis know.. we never know, he might deliver it in your house. lol