Alexa has her own bicyle, the small one fit for tiny girl. But she loves to ride in Ate Nikko's pink bicycle. It is scary to see them riding but don't worry, this is just for picture taking.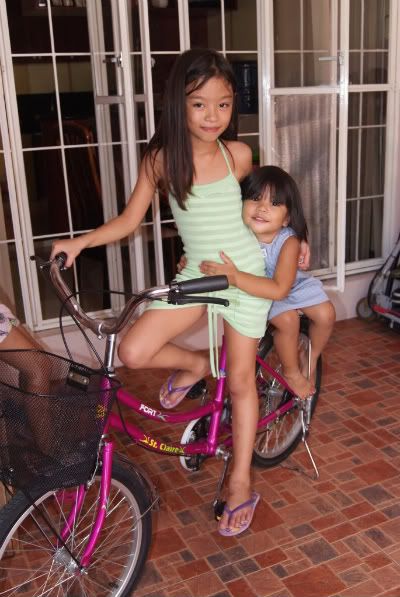 This is my entry for
Pink Friday
and
Pink Saturday
. Happy Pink Weekend to everyone!