This is the graduation cake that we bought from Project Happiness Bakeshop for our little man who received recognition academically last March. I wanted to pair it with cupcakes as I saw some really nice bday cupcakes online.
Because of time constraints and limited budget, I opted to settle for the cake!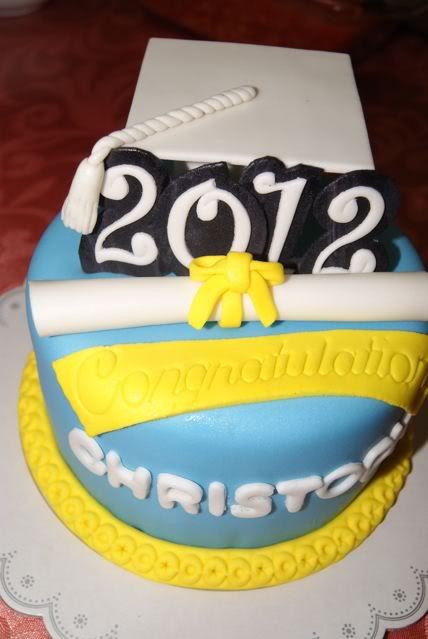 The cake was nicely decorated, neat and of course really delicious as always! I can't say thank you enough to my friend Iris (the baker and the blogger) who never fails to impress me with her lovely creations.