We now live in a digital age. Virtually all forms of media and entertainment are now available online, and are increasingly becoming only accessible online, making the physical stuff, like CDs and DVDs become obsolete. But an area that does not seem to gain as much coverage is the decline in the purchasing of physical books, largely thanks to the introduction of ebook bookstores. Initially the transition from hard copies to online copies affected local and independent bookstores as they simply cannot compete with the big conglomerate companies. Much of this is down to the prices, with all ebooks being far cheaper, and easier to purchase than a hard copy version, with some even being totally free.
There was recently a local bookstore in my town that had to close down because he was being left far behind. The shop had been resident there for a good 25 years, but has been overtaken in the space of a couple of years. There was a running joke that one of the last books he sold was a copy of the Steve Jobs biography, I think that's the definition of irony? It was an incredibly sad sight though, and is one that is going to become ever more familiar in the next couple of years, as ebooks are now the dominant form of consumption.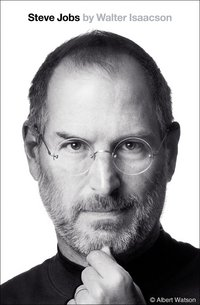 Something that is certainly assisting the push of ebooks is the act of synergy being carried out between various companies. Big name organisations now provide entertainment resources from all forms of media, from books to films, meaning they have the ability to promote particular aspects together. For example, the recent release of the movie The Hunger Games which was initially a book, is advertised together online by big companies, meaning they work hand in hand to promote one another.
An online format of all media is the way the world is going now, and it will be interesting to see how far it progresses. However there is a fear that the traditional, hard copies of these media will disappear entirely, for both economic and practical reasons.