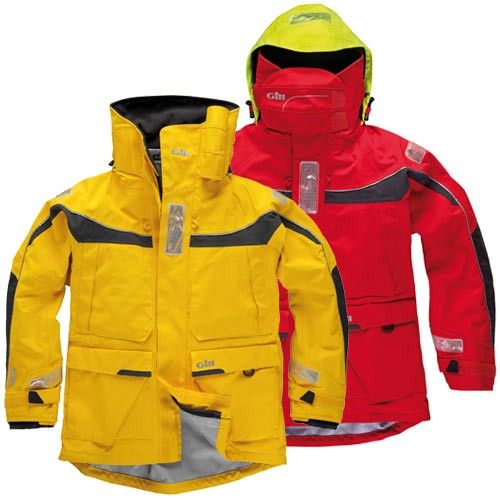 Whether you live in a rainy city like Seattle or need to work outside throughout the year, having the proper foul weather clothing for your climate is key to enjoying life and the outdoors. Work, walks to the store and even fishing trips become much more enjoyable when you have the right kind of protection. One of the
best foul weather clothing
options is a Gill sailing jacket. With a variety of colors and lightweight yet warm fabric options, these are one of the best coats you can wear in a wet and rainy environment.
Best-known for their widespread use in the sailing community, Gill jackets and gear are a favorite of many outdoor adventurers. Their most popular option is the traditional crew jacket. Featuring a fully-taped zipper and seams, this coat is completely waterproof yet breathable. You can find more Gill sailing jackets
by clicking here
.
Another essential piece of foul weather gear is the sailing hat. Designed to protect your eyes and skin from the UV rays that get reflected on the ocean's surface, this type of cap can make a long day of any weather much more tolerable. Because of the wide-brimmed design, rain is also pushed out away from the face. Most of these types of hats use a waterproofed canvas material to reflect water. This material is also warm like a stocking cap without soaking through.
Some sailing jacket options actually include a waterproof hood that provides great coverage around the face and neck. If you're lucky enough to have a jacket with this kind of hood, you might choose to skip the hat. Otherwise, consider it as necessary as your wallet on any excursion.
One often-overlooked piece of foul weather clothing is the gloves. Many people settle for inexpensive cotton warmers, but these are only adequate to keep the hands warm during dry conditions. People with more experience outdoors usually opt for a synthetic fabric blend, and for good reason. Wool does better than cotton in wet conditions, but it still feels cold and clammy against the hands when soaked. A good synthetic material will completely repel water, break the wind, and keep hands warm and toasty in even the wettest and coldest conditions.
By combining some of the best foul weather clothing pieces, the outdoors can be much more enjoyable. With a Gill sailing jacket, waterproof synthetic gloves and a traditional sailing cap, the outdoors can be transformed from a wet and miserable experience to an exciting and fast-paced ride. The small up-front investment in quality foul weather clothing and jackets is well made up for with the years of service they provide and the increased enjoyment of the outdoors.